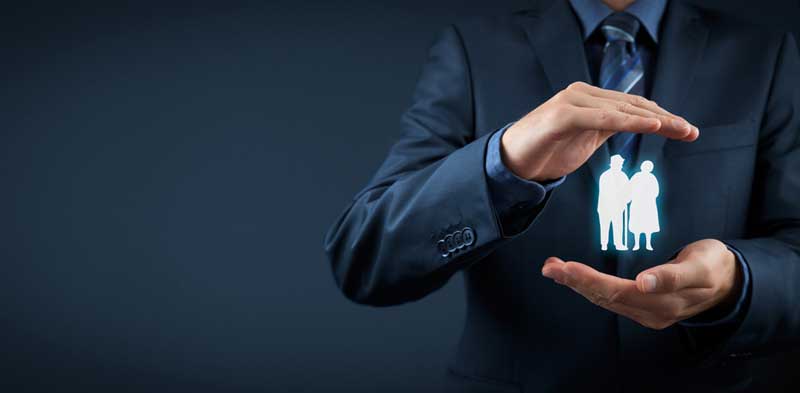 Remote Care of Seniors
The structure of the society is changing each and year and older people form a large part of it. Caring for seniors becomes a priority. The aging process of society entails the need to prepare appropriate form of services aimed at caring for elderly people. Remote care guarantees a broadly defined system which monitors the health status of seniors at their place of residence on an on-going basis. It also concerns the peace and safety of patients, who remain under the constant supervision of medical rescuers, 24 hours a day.
Remote senior care offers its clients medical consultations with attending physician as well as the support of specialists such as psychologists, physiotherapists and dieticians. Part of the service constituting remote senior care consists not only of monitoring the current state of the patient's health but also basic tests which provide a clearer image of the functioning of the major organs of the body. The tests offered by the remote care services can be carried out independently by either the senior or with the assistance of medical staff and then sent to the attending physician or specialist for verification. If necessary, help is also provided in the form of an ambulance or by doctor's doing house calls.
Thanks to the remote senior care service it is possible to provide the appropriate living standards as well as medical support for the elderly and the sick. This form of assistance is dedicated in helping people struggling with conditions such as musculoskeletal system disorders, neurological and cardiovascular system diseases, as well as conditions concerning vision and the respiratory system. Remote senior care also concerns the mental comfort of patients, which results in reducing the risk of depression. Remote senior care significantly speeds up the possibility of reacting to patients' needs. The system which monitors the patient, namely the remote senior care system, allows for the immediate response during health and life threatening situation. The same system also reminds patients to regularly take their medications as well as perform tests and check their vitals. Remote care also ensures that the patient has immediate contact with medical personnel. Such a remote care system can be implemented not only in the home of a senior but also at various types of help facilities, such as nursing homes or health centres.
The benefits of remote care translate into an increase in positive results for both treatment as well as prevention. Remotely supervised senior care also minimises the costs of medical facilities as well as medicine. Public healthcare also benefits from this, as the number of patients waiting to see doctors at National Health Fund institutions decreases. Remote senior care provides a sense of security and safety which enables older people to live with the assurance that nothing threatens their well-being. This innovative solution allows for the individual care of the elderly, which is definitely of outmost importance when considering the priority attached to the care of older people.