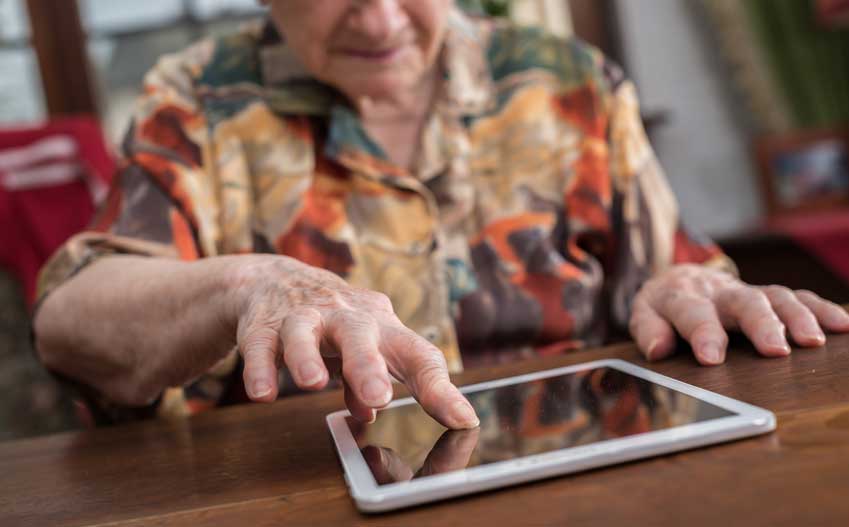 Telecare- what is it about?
The Telecare System is a different type of solutions whose task is to provide assistance to those who need it at their place of residence. Most often, this applies to single or elderly or disabled people. They mainly expect a sense of security and awareness that in emergencies they can count on receiving support. The Telecare System is based on responding to emergency situations, in the event of which the system calls for help or forwards messages to the caregiver. The elderly and disabled are a group of people who spend most of their time alone. During which time they are deprived of basic care.
On the other hand, the Telecare System provides caregivers with a tool to effectively respond to emergency situations. Telecare provides safety for patients, relieving their relatives of many worries. Emotional stability consequently promotes a more active participation in social life.
The classic Telecare solutions are based on paging systems taking the form of buttons, which after being activated send an SOS signal. Localisation devices allow the tracking of a patient's location. Valuable supplements to the range are diagnostic devices which on request can measure various medical parameters. The above-mentioned possibilities are functional, however, they require a patient's involvement.
A modern Telecare System.
Meanwhile, there are situations when the person is unconscious or is not sure whether he should or shouldn't press the button, for example when checking their blood pressure. The Silver Care and Rescue System – SilverCRS offers the above functions, but also complements them with automatic the monitoring of behaviour. This extended version is free from the disadvantages of a typical solution. A special module based on artificial intelligence in the field of data mining collects, processes and analyses data which is transmitted at several second intervals. The Silver Care and Rescue System – SilverCRS alone makes decisions based on the occurrence of a threat and automatically informs the caregiver if such situations occur.
Telecare are systems which are offered by specialised medical or care companies. The range of services provided differs, but is constantly expanded to be in line with current technological developments. In a situation where a systematic "aging" of society occurs, we are sure to observe a constantly growing demand for these types of services.
The Telecare System is a practical alternative to services provided by Social Welfare homes. Elderly or disabled people do not undergo traumatic experiences. At the same time, the costs related to using the Telecare System are much lower.
Financing of Telecare Systems.
Often, the Telecare System is a service which is partially supported financially by self-government organisations, foundations or aid associations. On the other hand, interested companies can safely invest in these much-needed services, thanks to the support from EU funding. The level of funding provided for projects related to this type of service exceeds 90%.