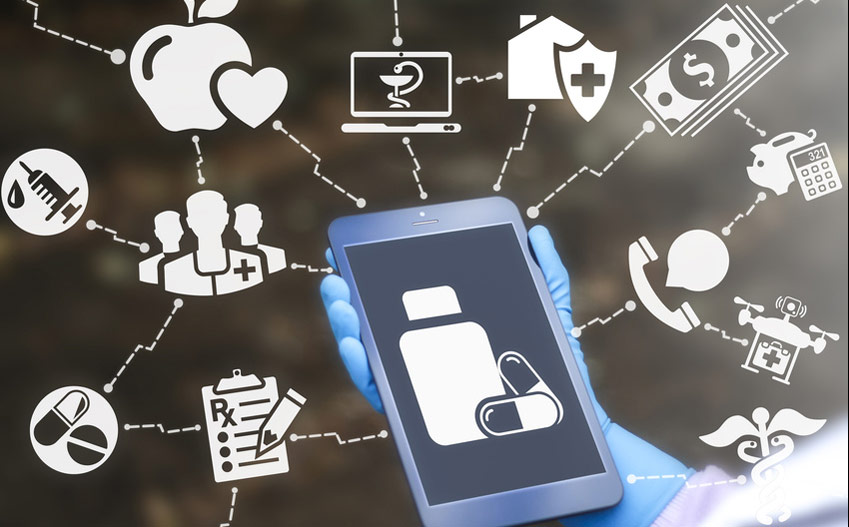 Elements of the Silver Care and Rescue System – SilverCRS
The Silver Care and Rescue System – SilverCRS can build up of various components. Undoubtedly the most important of which is the receiver, which is responsible for collecting information transmitted by the devices. As a general rule, this function is taken over by a tablet equipped with the appropriate software.
The receiver's task is to collect data from the senior's identifier and transfer it to the SilverCRS information System, which is a web software. Only authorised persons have access to the website and communication is secured by the SSL protocol. In order to communicate with the SilverCRS service, a computer, tablet or smartphone with Internet access via a web browser is needed.
The NaszSenior.pl website is installed on a server. It is possible to use one's own server, but one must remember to provide a guaranteed internet connection as well as protection against power loss along with many other technical requirements. The optimal solution is to use a dedicated, virtual or iCloud servers. Reasonable maintenance costs, a high level of security and easy scalability seem to be the primarily reasons for choosing this option.
Silver Care and Rescue System – SilverCRS allows the independent use of many devices:
The senior's identifier, which monitors the behaviour of the patients, as well as the communication recording devices.
The senior's identifier – presence
The senior's identifier – presence and movement
The senior's identifier – the movement of big and small doors, etc.
The senior's identifier with the SOS button
SiDLY monitoring band
Monitoring camera
Pulse oximeter
Pressure gauge
Glucometer
Thermometer
Spirometer