FAMILY
Children, grandchildren and relatives responsible for the safety of elderly or disabled people.
CARE SERVICE PROVIDER
A company or organisation that directly provides Telecare services to patients
PATIENTS
A person needing support in both security as well as everyday life
Presentation of the Telecare System
Operator Pomocy Społecznej
The NaszSenior.pl Telecare System is an essential work tool used by Social Welfare Operators.
System SilverCRS
With the help of the SilverCRS care and rescue system, it is possible to effectively coordinate the activities of personnel.
Subscribe to the newsletter.
The inevitable aging of society.
Demographic indicators, which describe the life expectancy of member of a society and simultaneously explain the systematic increase in the average age of citizens in developed countries.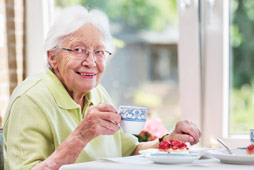 According to statistical data, more than 1,500,000 people aged over 65 require constant assistance and regular care in our country.
Homecare is an alternative to moving to a foreign place. This is a very convenient solution for elderly people.
12000
The growing number of people requiring constant care in Poland is 39.473 (per million inhabitants).
0
%
The growing percentage of seniors in the total population is 24% (aged 60 and over).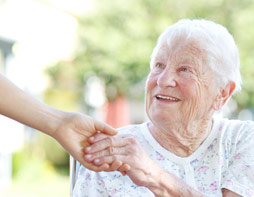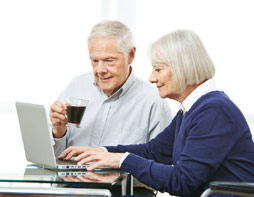 HOW WE PROCESS DATA?
ANALYSIS OF BEHAVIOUR
The NaszSenior.pl Telecare System collects information online concerning the behaviour and health status. A dedicated set of procedures processes data and analyses it when formulating decisions regarding alerts.
DATA COLLECTION
Seniors and caregivers can use different types of identifiers and devices. Each of these devices collects specific information and sends it to the central SilverCRS care and rescue system. The data is stored under the highest level of security.
CONSTRUCTION OF INDICATORS
Individual data is the basis for creating dozens of control indicators. The statistical module determines the series field concerning: hours, times of day, days, weeks and months. Statistical analysis constructs the series with averaged values.
CRITICAL STATES AND ALARMS
Each new batch of data is simultaneously processed during import for excessive deviations. In the event of their occurrence, alerts are sent in the form of SMS, email as well as information posted on the website. This allows for immediate action to be taken.
ELEMENTS OF THE NASZSENIOR.PL TELECARE SYSTEM
WEBSITES
The website is available to registered users, i.e. patients, caregivers and clients.
SILVERCRS RECORDING DEVICE
The standard device is a tablet which is installed at the residence of the patient. This tablet receives data from devices and forwards it to the website.
IDENTIFIER
This consists of several types of devices which collect data on presence, movement and falls.
VIDEO ANALYSIS
Optional solution. This consists of software which analyses the movement, time of movement as well as charges occurring at the residence.
HEALTH STATUS
The patients may use pulse oximeters, thermometers, glucometers and spirometers. Other medical data can be entered into the system.
SIDLY BAND
The patient may utilise the monitoring band to: check heart rate, temperature, presence, movement and falls, as well as use it as an SOS button and GPS locator.
TELEMEDICINE
One of the NaszSenior.pl Telecare System's options is the possibility of using online medical consultations as part of the telemedicine service.
CAREGIVERS
Equipping caregivers with identifiers, allows for using the standard functionality of registering their work times as well as a work schedule, which improves HR management.
Senior care
We do not only write about technical solutions. We discuss topics in the field of geriatrics, social psychology, cultural studies, cultural anthropology and gerontology. We invite you to read the following.
EUROPEAN FUNDS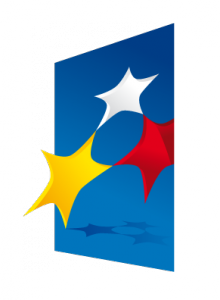 Projects related to Telecare, telemedicine and de-institutionalisation receive very strong support from European funds under the Regional Operational Programs. Every year, contests are announced individually in each province as part of activities in group 9, 7 and 8.
How much importance Poland and the European Union attach to care programs can be demonstrated by the level of co-financing, which is at the level of 85 to 95%.
According to the latest research, it is estimated that, by the end of 2020, the global telemedicine market will be worth 34.27 billion US dollars, for comparison, the forecast for 2014 provided for a market value of 17.8 billion dollars.
Seniors 75+
2.15 million in 2016
2.57 million in 2020
4.05 million in 2030
0
THE VALUE OF EU PROJECTS
During the calendar year, up to 20 contests related to support for the elderly are announced as part of the activities of groups 9, 7 and 8 of the Regional Operational Programs.
0
THE NUMBER OF EU PROJECTS
The average value of implemented and submitted projects under the Regional Operational Program from the perspective of 2014-2020, related to senioral policy.
Our partners
We cooperate with and coordinate the work of companies involved in the design and implementation of software as well as companies designing and manufacturing electronic components of Telecare System. We also work with social organisations dealing with issues related to sensors.
INFORMATION SERVICE
We run the NaszSenior.pl website for seniors and caregivers.
COMMUNITY
We run the NaszSenior.pl fan page on which we publish items and communicate with our readers.
COOPERATION
We work together with organisations which mobilise elderly and disabled people.
So many publications have reached our NaszSenior.pl. website. We also publish the most interesting articles of the month in the form of a free monthly magazine, which is delivered to nursing homes and public institutions.
We have many regular readers of the NaszSenior.pl online edition. A total of 90% of them are seniors, their guardians and employees as well as volunteers dealing with the subject of seniors.